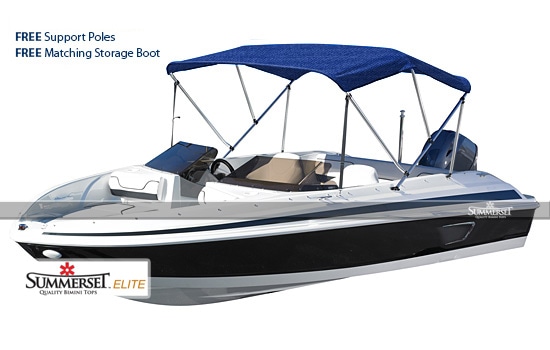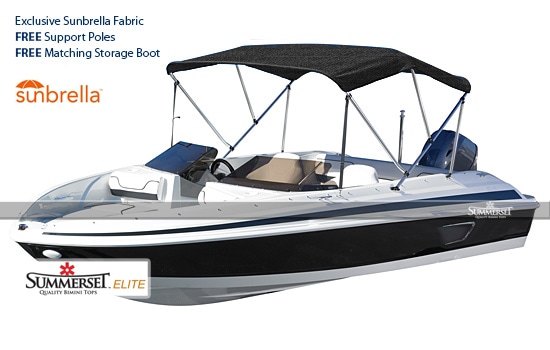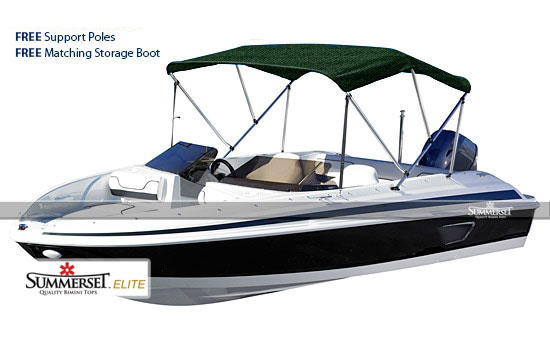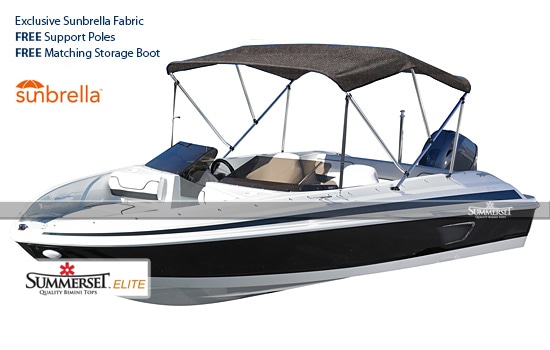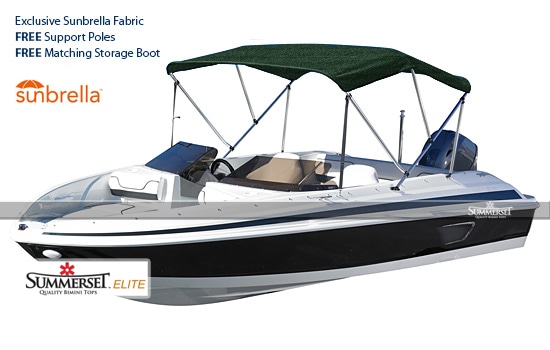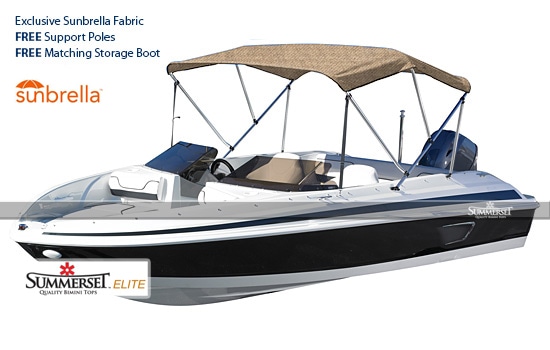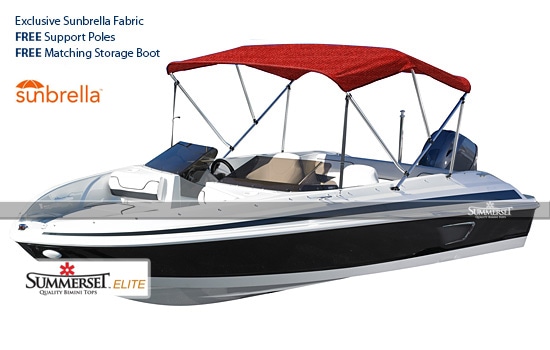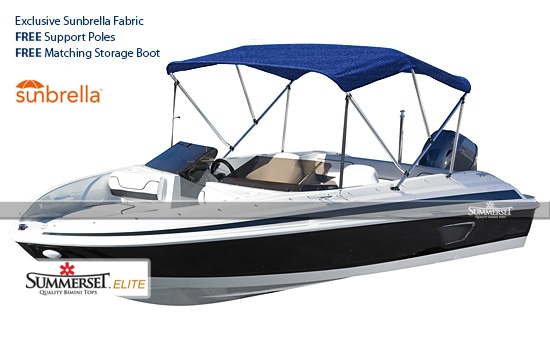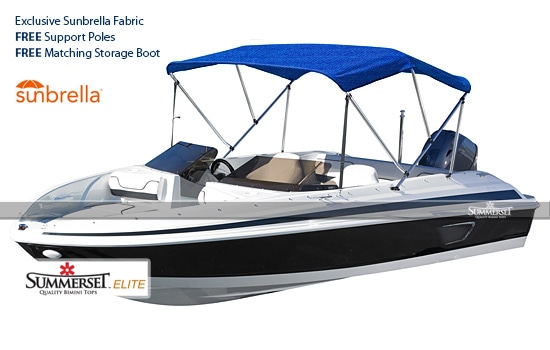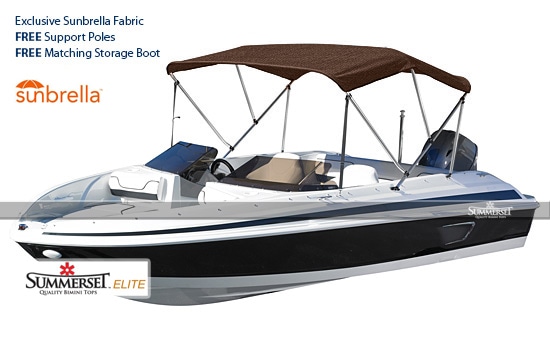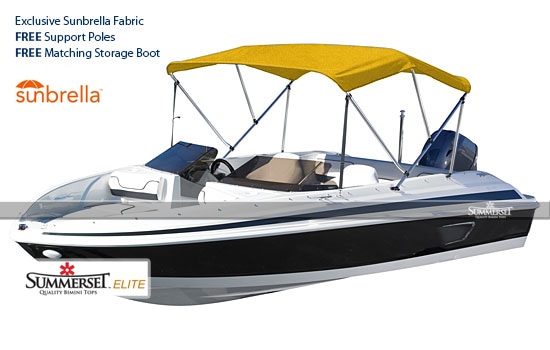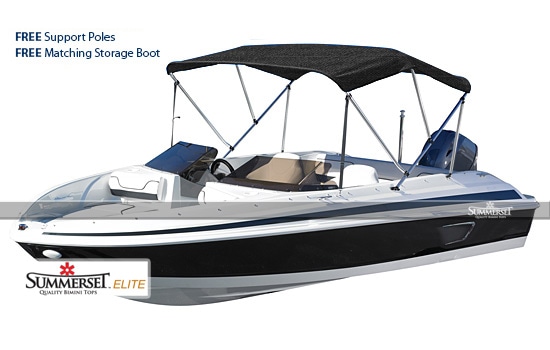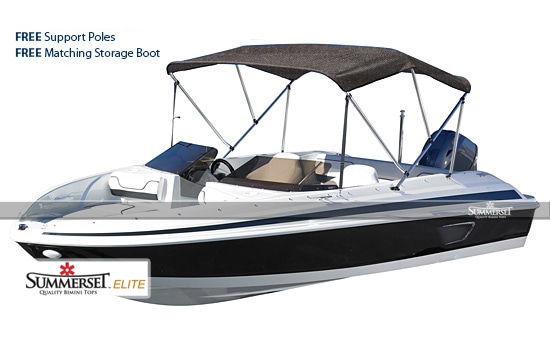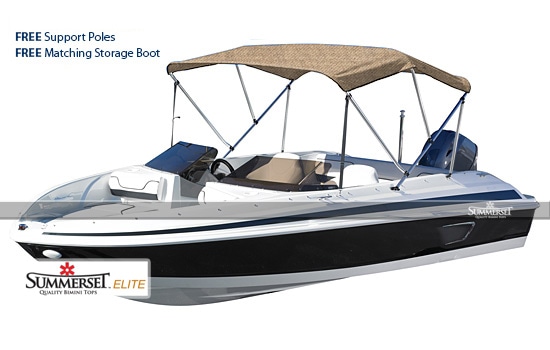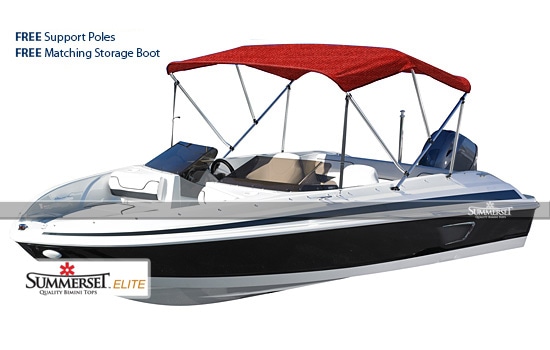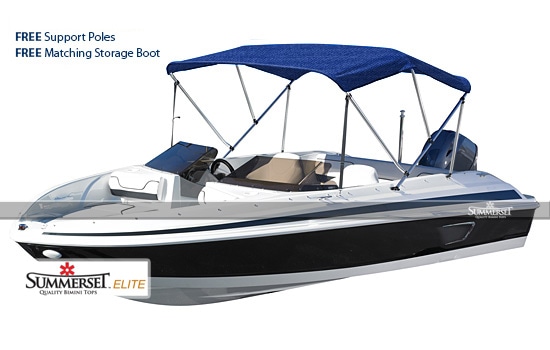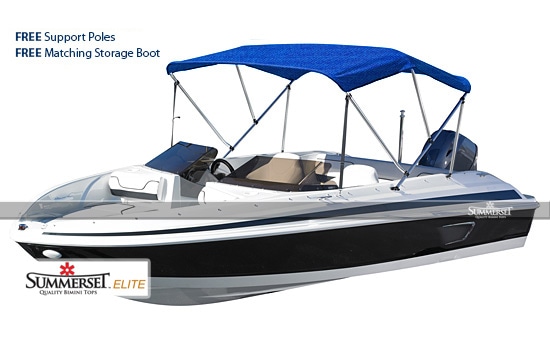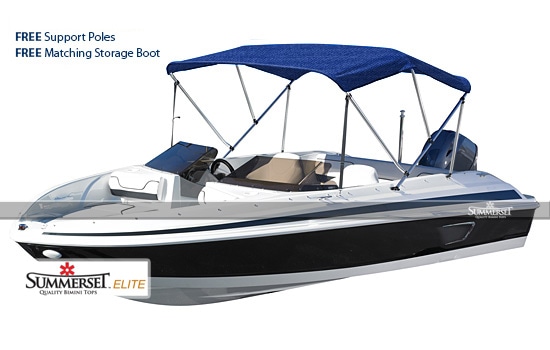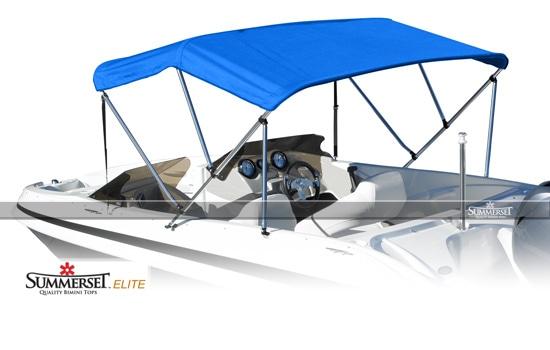 Designed to satisfy the most discriminating customer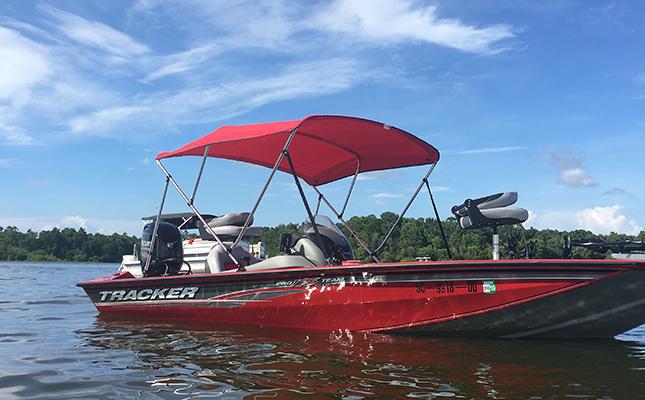 Customer Photo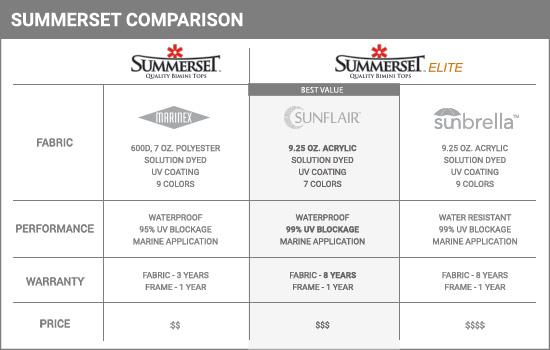 Summerset Comparison Chart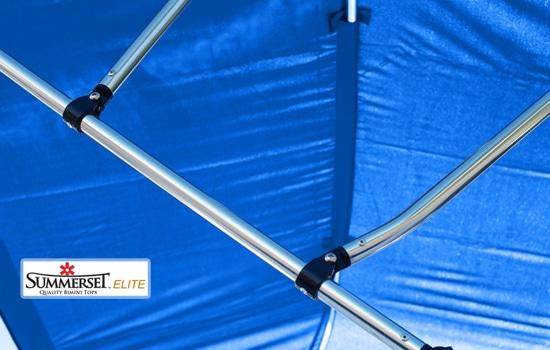 Thick wall 1" SuperTrude aluminum frames offer superior strength and performance.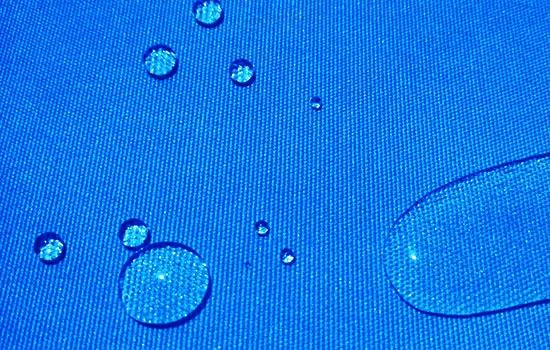 Waterproof genuine Sunbrella and Sunflair fabric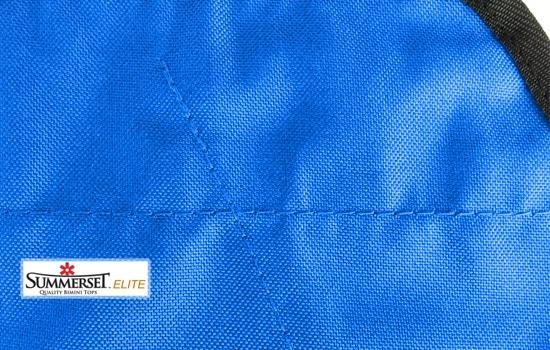 Marine Grade UV and mildew resistant acrylic fabric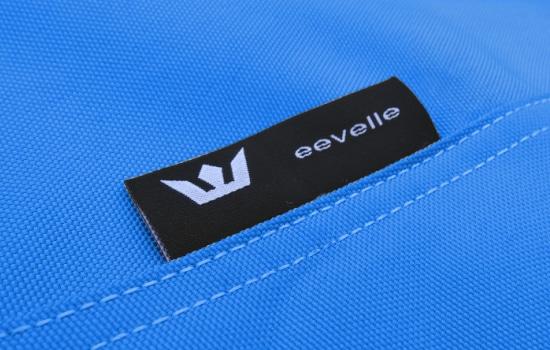 Authentic Summerset Elite by Eevelle product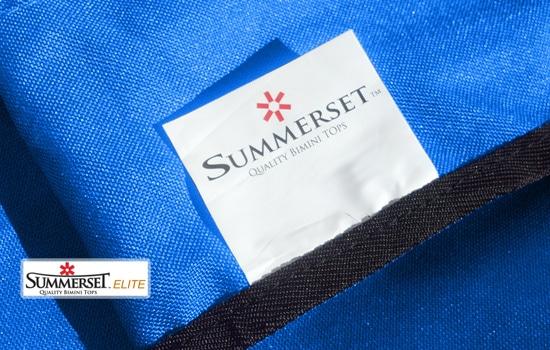 Summerset Elite, Manufactured by Eevelle, "Strong Built Covers"
Sunbrella or Sunflair marine fabric. Solution-dyed acrylic for vibrant color.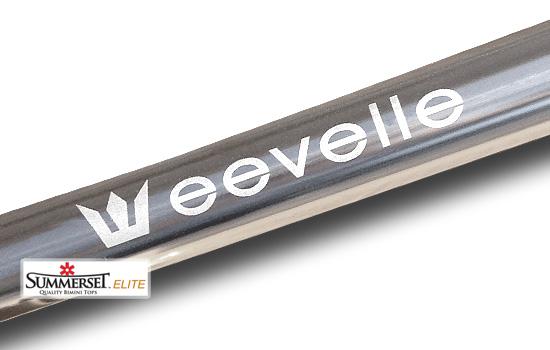 Heavy duty 1" round SuperTrude aluminum frames.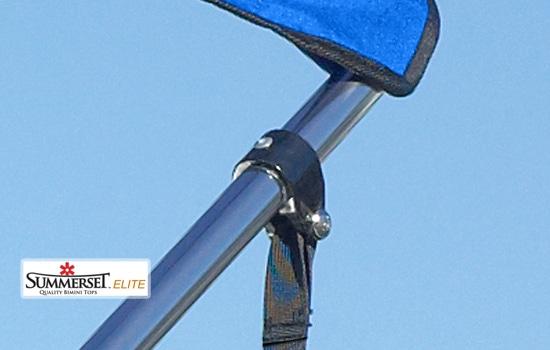 High strength hardware
Free Matching Sunbrella or Sunflair Storage Boot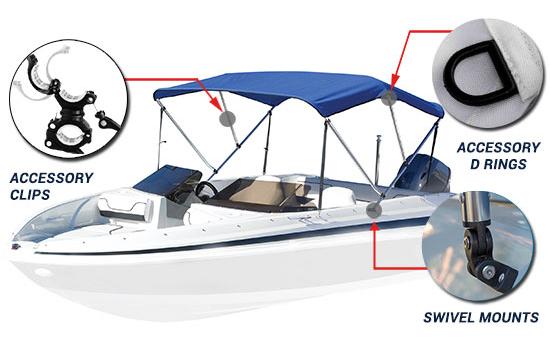 New features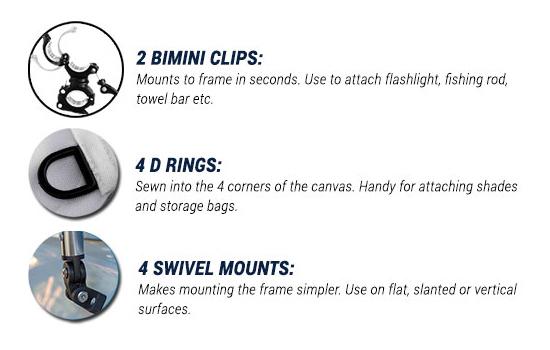 INCLUDED UPGRADE: 4 sewn in D rings (1 in each corner) to hang accessories such as sunshades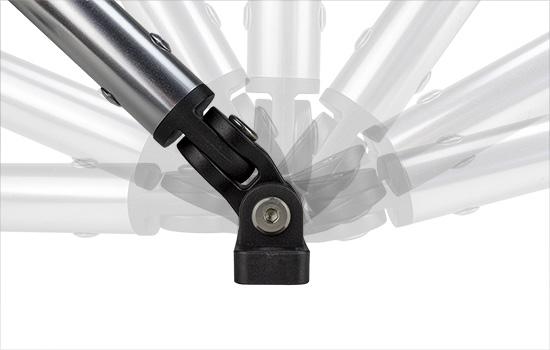 INCLUDED UPGRADE – 180 degree swivel mounts allow for mounting on any surface – flat, slanted, even vertical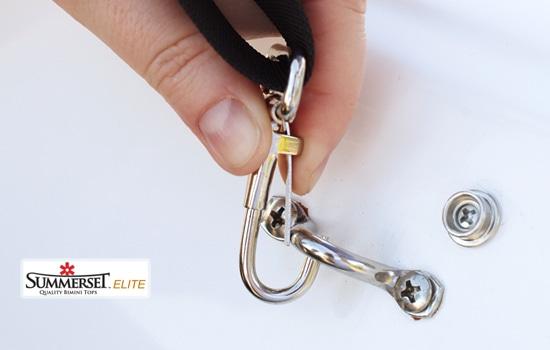 Easy installation and set up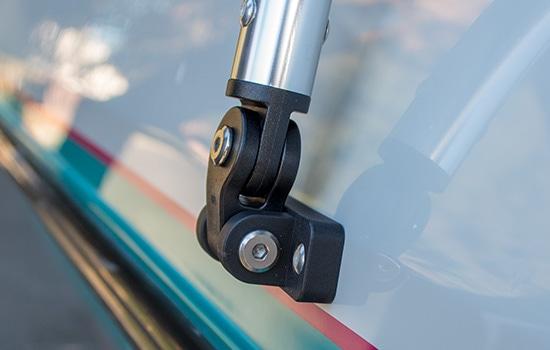 Sample mounting shown on vertical surface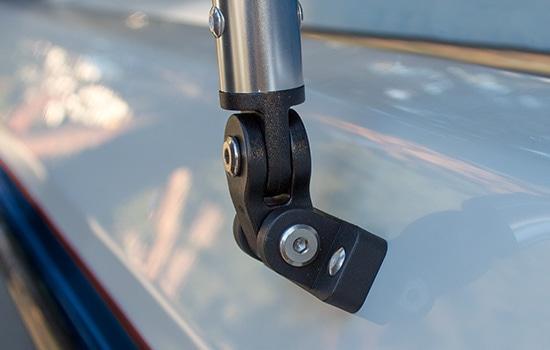 Sample mounting shown on slanted surface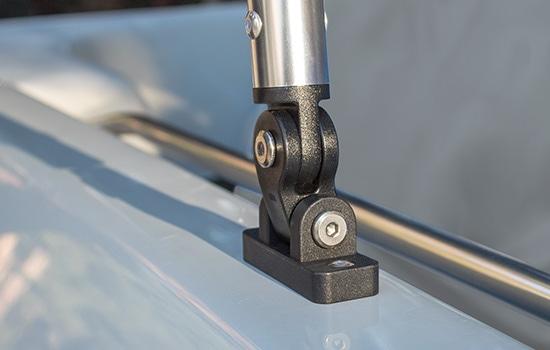 Sample mounting shown on flat surface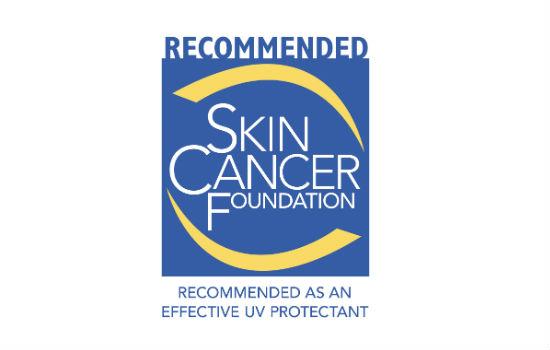 The Skin Cancer Foundation recommends Sunbrella as an aid in the prevention of sun-induced damage to the skin.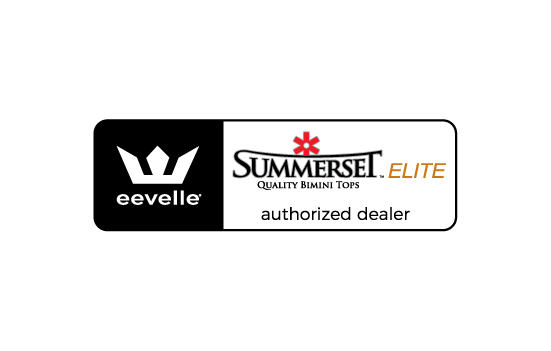 National Bimini Tops is an Authorized Summerset Elite Dealer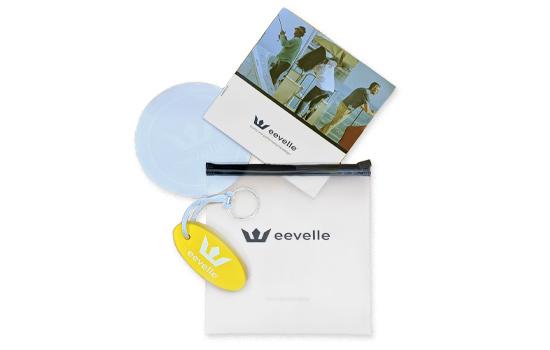 Complementary Eevelle brand kit including keychain, decal and catalog.
Product Videos



Customer Photos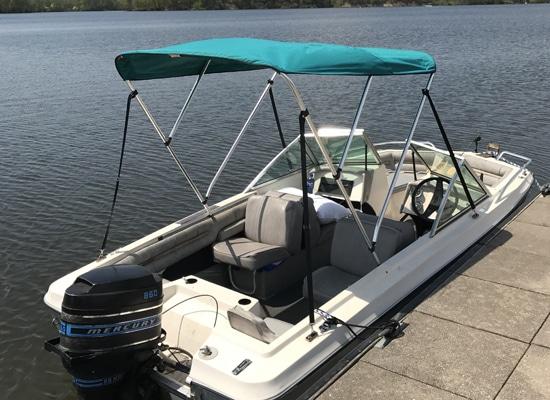 Product Photos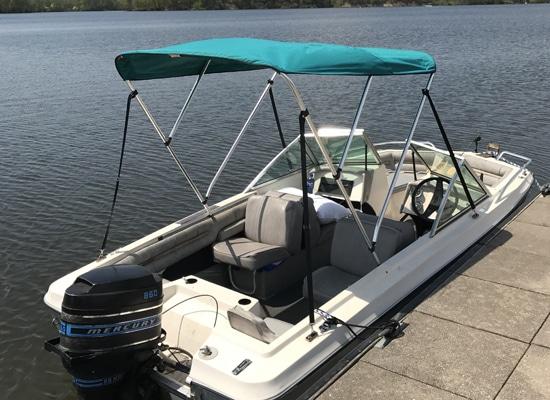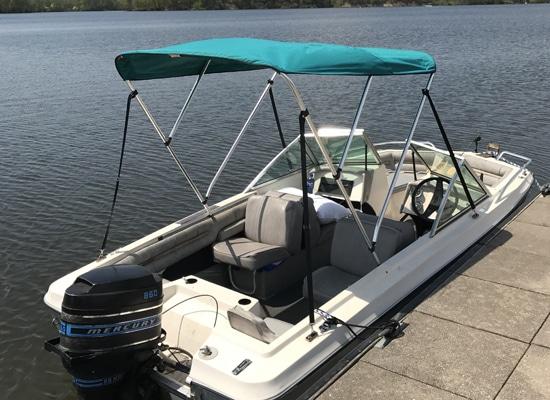 ---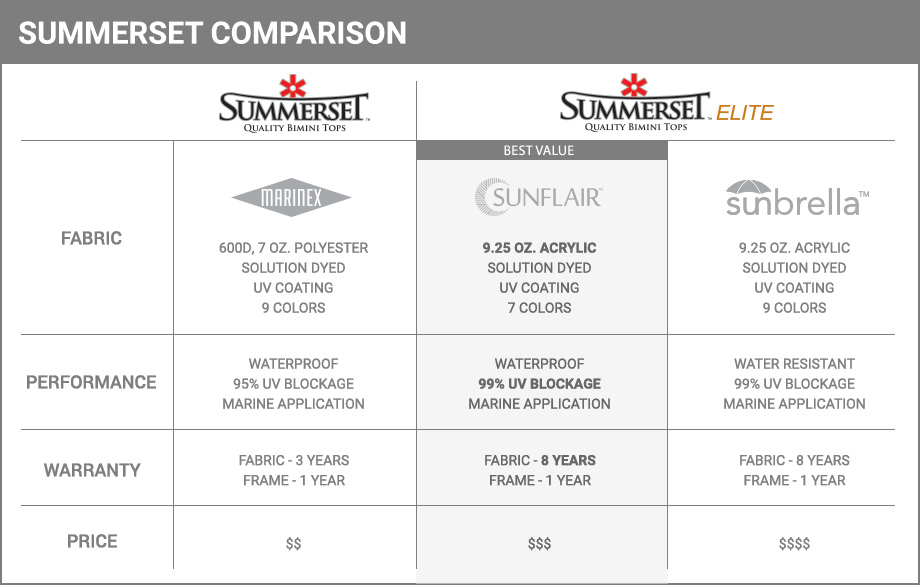 SUMMERSET ELITE IN HOUSE EMPLOYEE REVIEW
Okay! Here is our Summerset ELITE Bimini Top in-house Review. We installed it on one of our employee's recently purchased boats. The Summerset ELITE comes in a nicely packaged box with everything you need to put it up in place. The first thing we immediately noticed when we opened the box was the thickness of the frames. Most frames are 7/8" and these are 1" thick. The manufacturer states they did this to increase the speed rating and durability. Secondly, the fabric quality looks very nice!This is one area we were concerned with because other biminis we have carried in the past fell short on this test. After about 30 minutes we had the bimini up and installed easily. The bimini has a nice sleek fit with attention to detail. After reviewing this product with management we agree that we can definitely put the NBT guarantee on it!
SUMMERSET ELITE BIMINI TOPS FEATURING SUNBRELLA FABRIC - HIGH PERFORMANCE BIMINI TOPS
Summerset Elite bimini tops are designed to satisfy the most discriminating customers. These extremely durable tops are available in 9 popular colors of high performance marine grade Sunbrella fabric that will keep the sun off you and your boat for years to come.
SUMMERSET'S SUNBRELLA BIMINI DELIVERS
The Summerset ELITE series featuring genuine Sunbrella fabric is quite simply the best bimini top on the market. Sleek designs, intense colors and high performance fabrics make for an unbeatable combination. Summerset frames are constructed from 1" SuperTrude aluminum extrusion and offer superior strength, rigidity and durability compared to standard 7/8" frames.
Sunbrella fabric will not shrink or stretch and is covered by an unbeatable 8 year warranty. Rest assured that your investment will be protected from the harshest of elements for many years to come.
ABOUT SUNBRELLA
Sunbrella(R) is a premier name in durable long life outdoor fabrics. The name and product has an unsurpassed reputation worldwide. Sunbrella(R) products are sought after and popular because they look terrific and last outdoors for many years. Sunbrella(R) is solution dyed which means the color is placed into the fibers as it is extruded. Sun, wind and rain will never diminish the color intensity. Furthermore, Sunbrella(R) is made from acrylic, so unlike many other fibers it resists moisture/mildew and won't harden or crack over time. Sunbrella(R) is a soft protective cover that promotes breathability, which can be fabricated into a product that you can be proud to own for years to come. Sunbrella is a registered trademark of Glen Raven Mills.
SUNBRELLA FABRIC SPECS
Sunbrella is a breathable, mildew resistant fabric that will provide many years of protection for your cover. Stylish Sunbrella acrylic fabrics are available in a variety of colors. Every cover is mold/mildew resistant, stain resistant, fade resistant and easy to clean.
The fabric is marine grade 9 oz. material made of 100% Solution Dyed Acrylic. The solution dyed process provides excellent fade and weather resistance.
SKIN CARE FOUNDATION
Sunbrella® fabrics offer significant sun protection. The Skin Cancer Foundation recommends Sunbrella as an aid in the prevention of sun-induced damage to the skin. Please use shading products featuring Sunbrella as a part of your complete sun protection regimen, including regular use of sunscreen.
SUNFLAIR FABRIC SPECS
Sunflair is very similar to Sunbrella. It is also a marine grade 9 oz. material made of 100% Solution Dyed Acrylic. You can expect comparable performance characteristics from Sunflair or Sunbrella.
Summerset Elite products proudly feature SUNBRELLA or SUNFLAIR material for improved performance and longer life.
Summerset Elite Bimini features:
Genuine Sunbrella or Sunflair Fabric
SuperTrude 1" round aluminum frames
INDUSTRY FIRST - 180 degree swivel mounts allow for mounting on any surface. Unlike fixed mounting brackets this allows easy mounting on a variety of boat surfaces
Handmade premium quality
UV and Mildew resistant fabric
Quick and easy storage
Rated best in customer satisfaction
Available in a Variety of Vibrant Colors
National Bimini Tops is an authorized dealer of Summerset ELITE Sunbrella and Sunflair products
OUT OF STOCK
We're Sorry. The item you have selected is currently Out of Stock. Please make an alternate selection. If you need assistance please call 800-616-0599.
The item you have selected is currently Made To Order. Order will be changed into Made To Order.
CUSTOM PRODUCT
PLEASE NOTE: The item you selected is considered a custom product. As such, it is not eligible for a refund once the order has been placed.
If you understand and agree to this condition, and would like to continue with your purchase, click the "Agree" button below.
For assistance, please call 800.616.0599