WE HAVE YOUR REPLACEMENT BIMINI BOOT!
CAREFULLY REVIEW THE MEASUREMENT DIAGRAMS BELOW TO ENSURE A CORRECT FIT. IF YOU NEED ASSISTANCE PLEASE CALL 800.616.0599.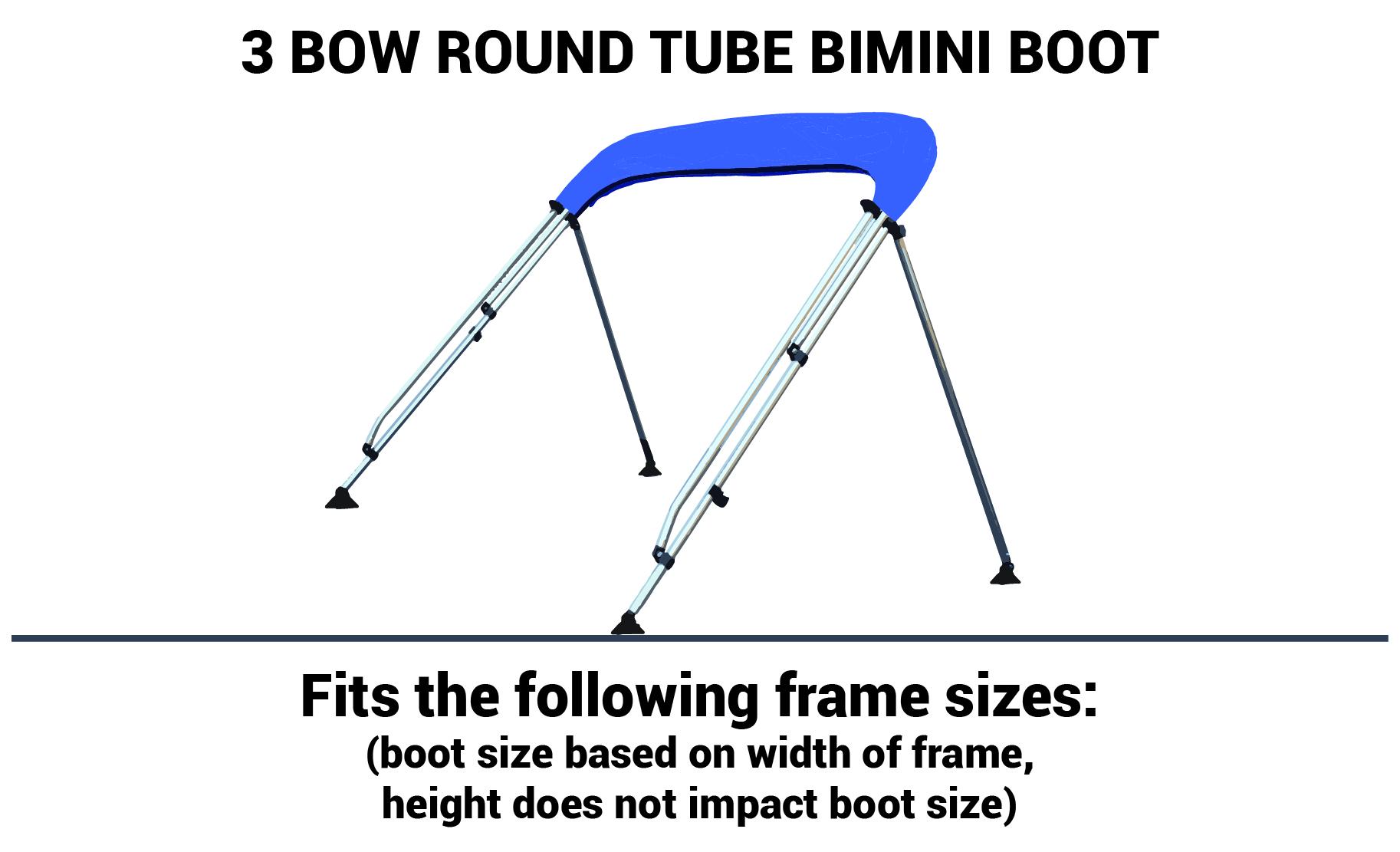 72" LONG, 0" HIGH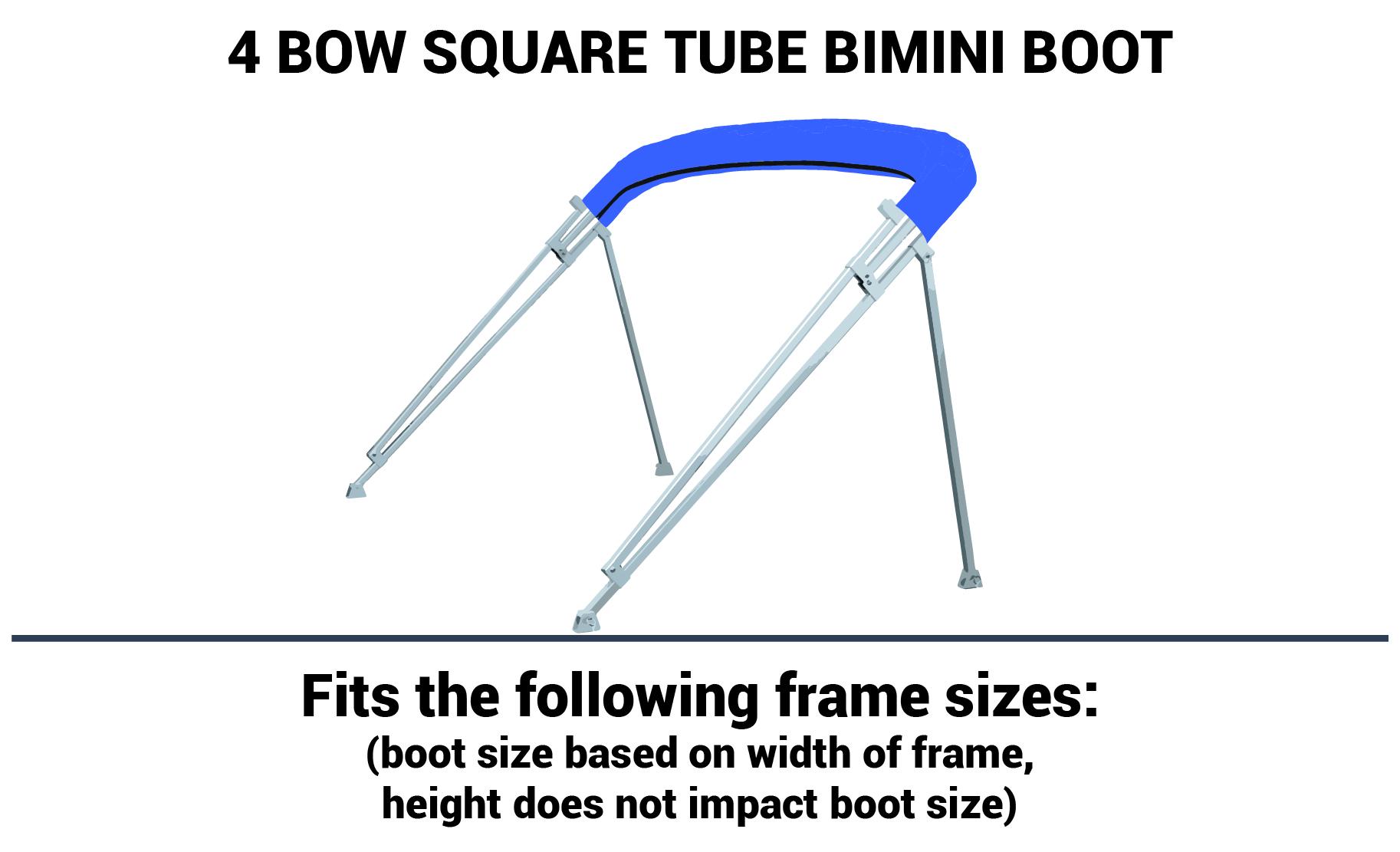 96" LONG, 0" HIGH
REPLACEMENT BIMINI BOOT CANVAS
Please refer to the measurement guide below to confirm the style and sizing for your bimini top based on the 3 bow or 4 bow design.
*NOTE: Replacement boot is specially designed to fit Summerset and National Bimini Top brand frames and may not fit on frames made by other manufacturers. Please check guide below before purchasing.