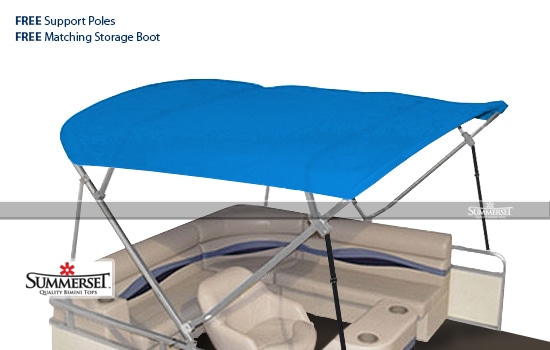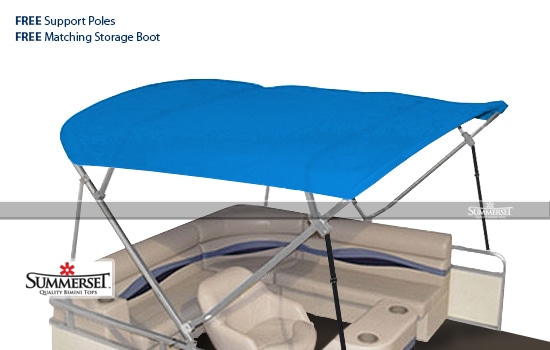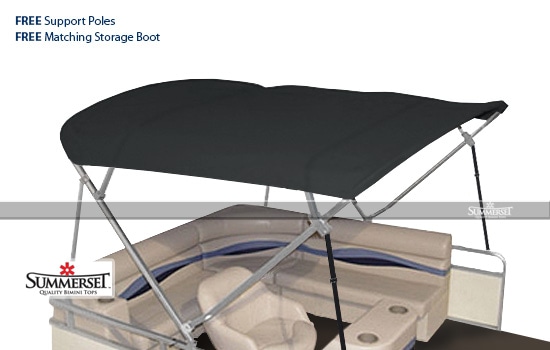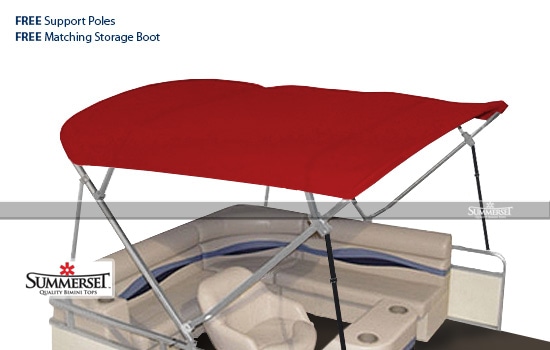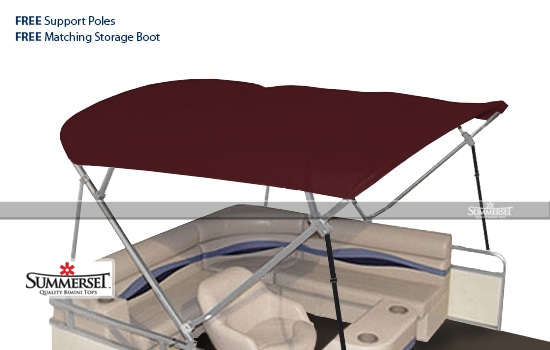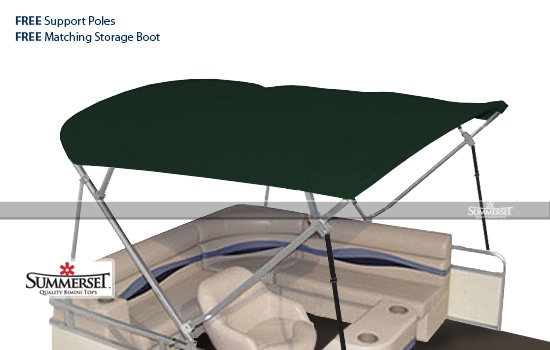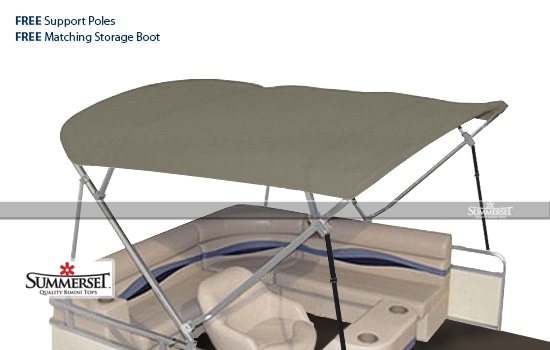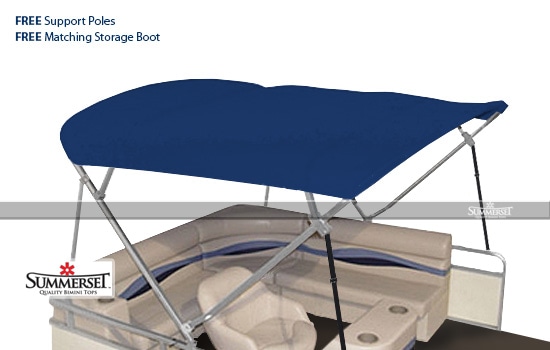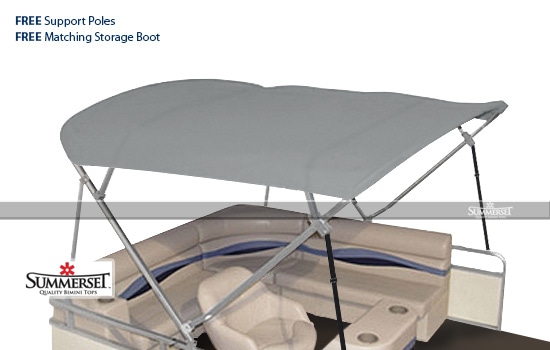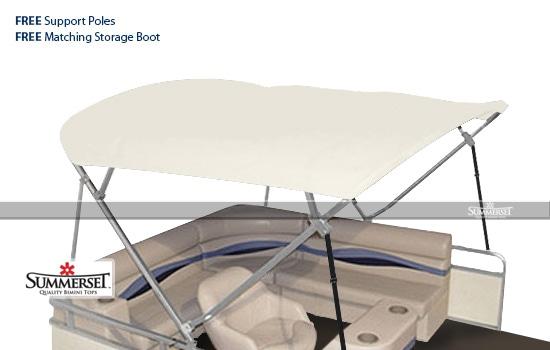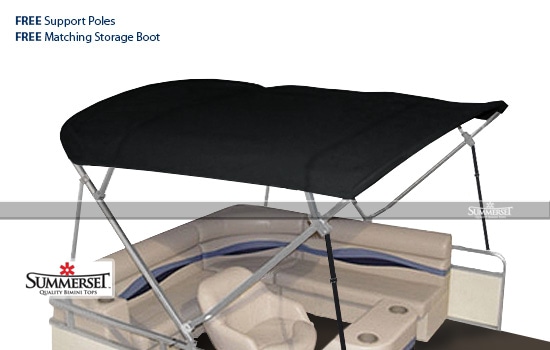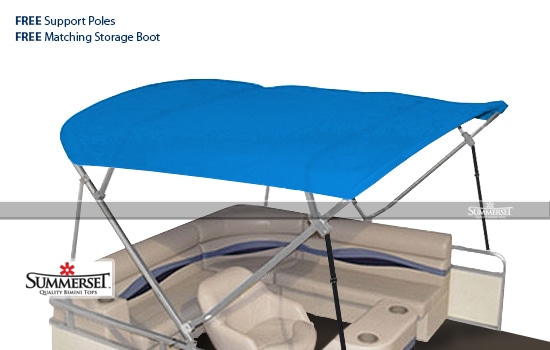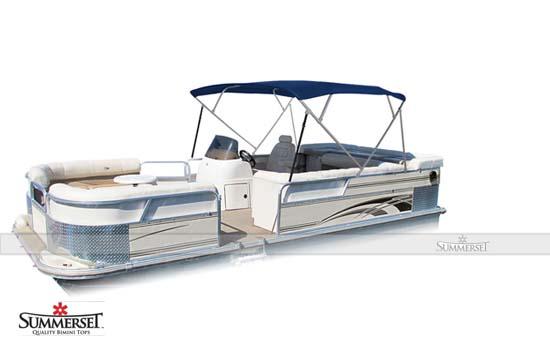 Summerset™ offers a high quality bimini top for Pontoons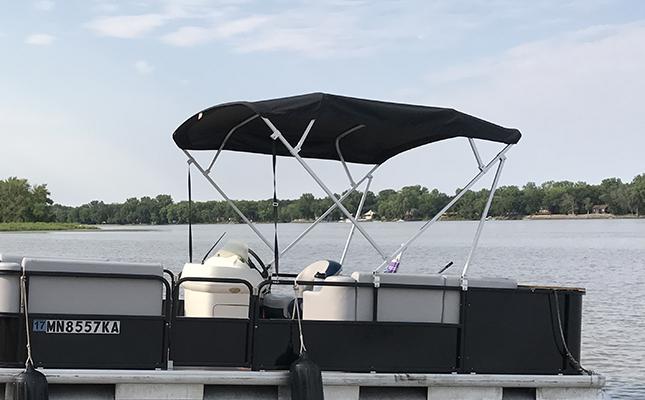 Customer Photo.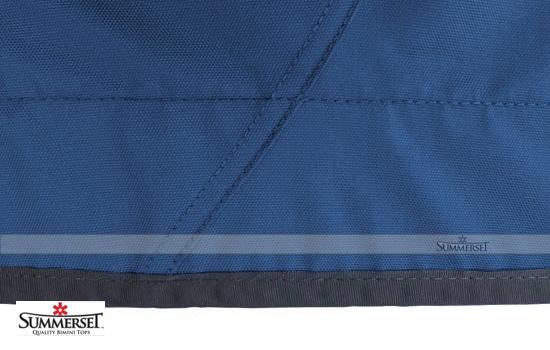 Solution dyed so the color will never bleed or fade away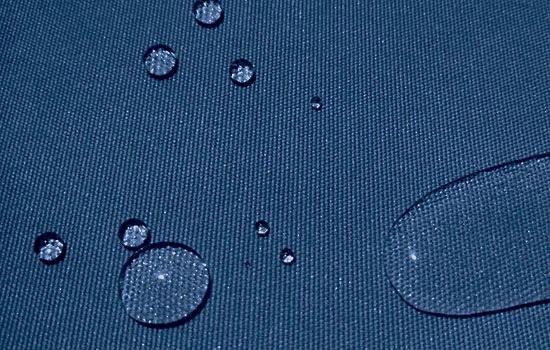 Waterproof marine grade fabric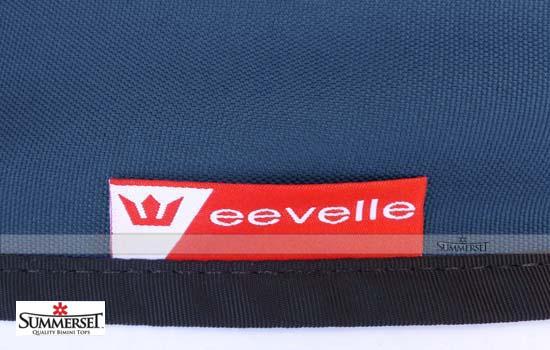 Summerset, Manufactured by Eevelle, "Strong Built Covers"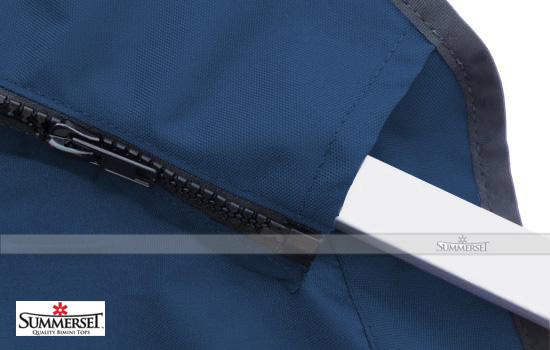 Zippers on each sleeve allow for easy install and removal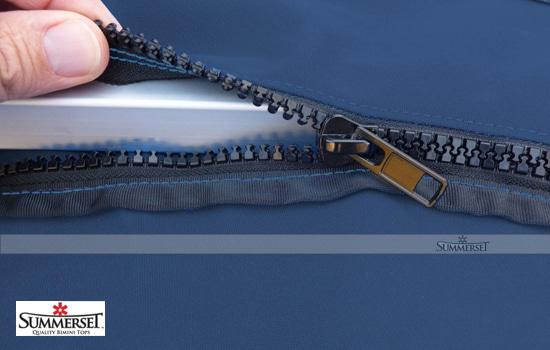 Heavy duty #10 zippers on each sleeve allow for easy install and removal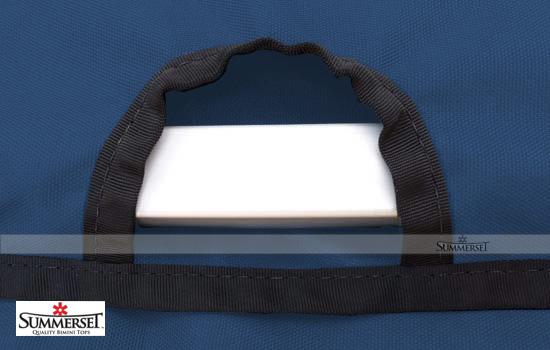 Light cutout conveniently centered on rear bow for easy light mounting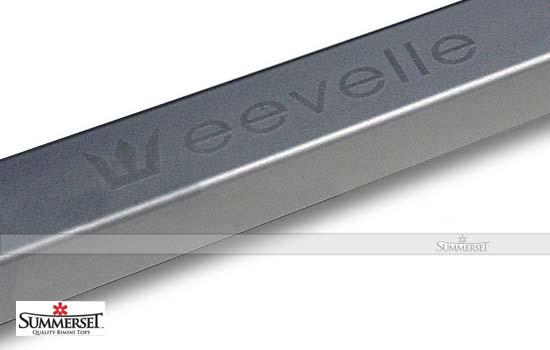 Authentic Summerset, Eevelle product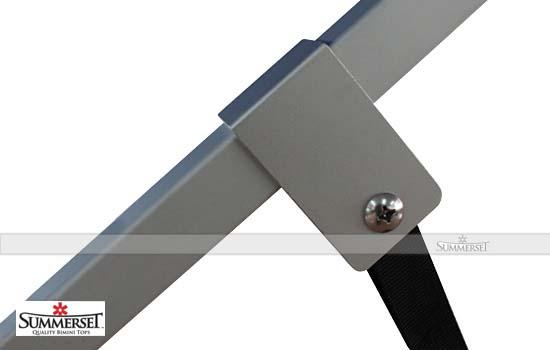 Heavy duty square aluminum hardware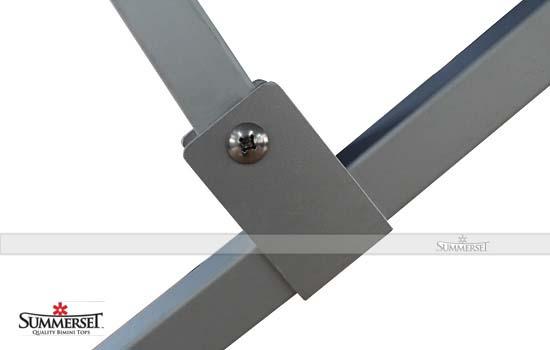 Heavy Duty 1" SuperTrude square aluminum frames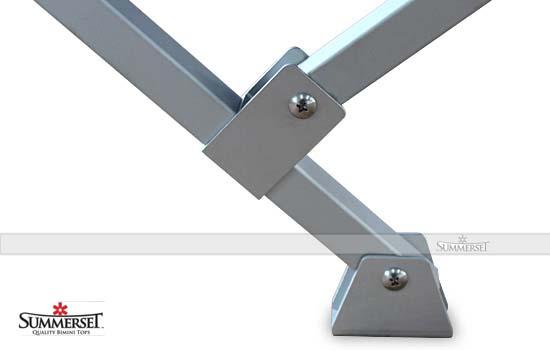 Connection bolts and mounting screws are stainless steel for long life in marine conditions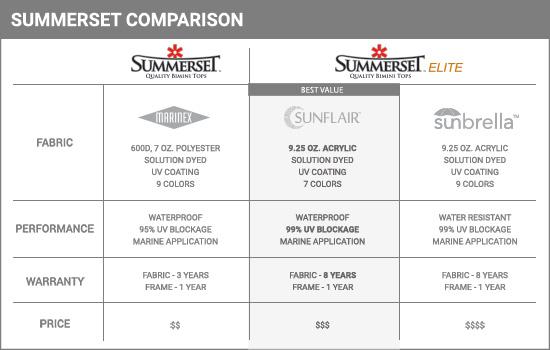 Summerset Comparison Chart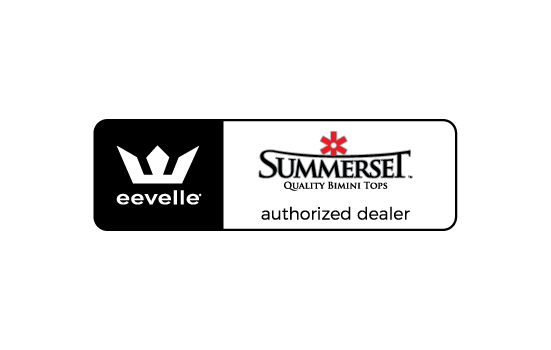 National Bimini Tops is an Authorized Summerset Dealer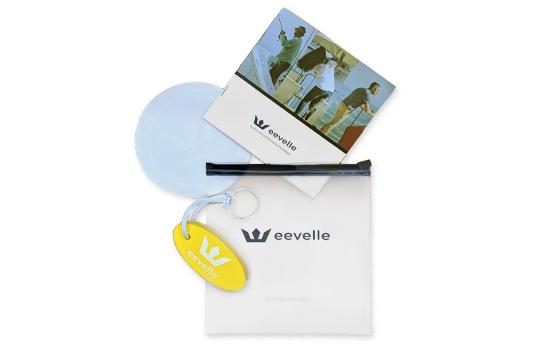 Complementary Eevelle brand kit including keychain, decal and catalog.
Customer Photos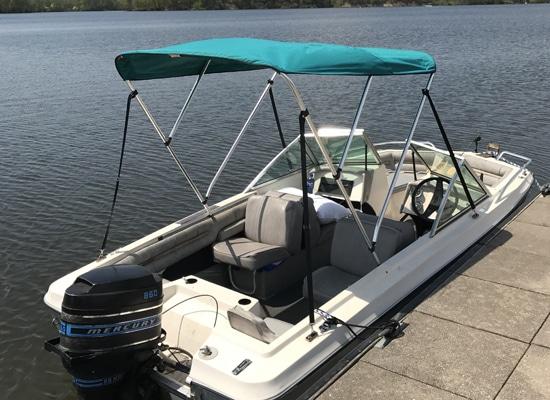 Product Photos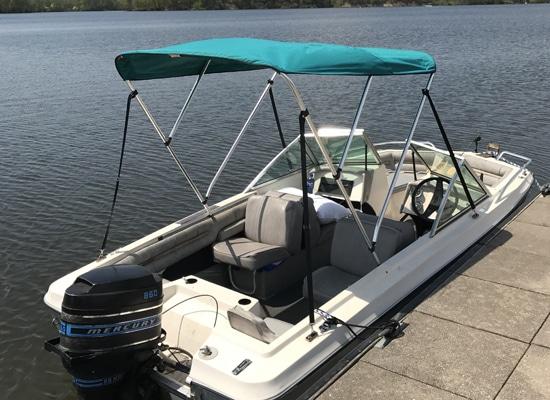 Accommodates:

Speed Rated

Crafted in NA
3 Year Warranty
FEATURES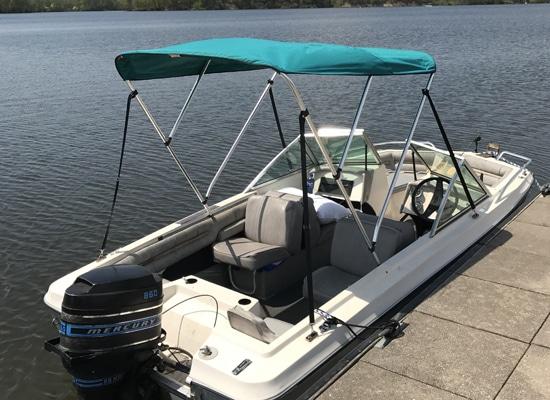 Accommodates:

Speed Rated

Crafted in NA
3 Year Warranty
FEATURES
---
SUMMERSET BIMINI TOPS - OUTSTANDING BIMINI TOP VALUE
Summerset offers a high quality line of bimini tops for boats, pontoons and ski towers. All Summerset biminis are available in 12 bold colors of extremely durable marine grade fabric. The colorfast bimini canvas is solution dyed so the color will never bleed or fade away.
IT'S THE FEATURES THAT SET THIS BIMINI APART
Summerset fabric is a high quality marine grade product that promotes mildew resistance that offers extreme durability. Summerset bimini frames have thick wall 1" SuperTrude extruded aluminum that out performs the standard 7/8" tubing used in lower quality frame sets. All Summerset bimini tops are backed by a 3 year warranty that includes a matching storage boot to protect your bimini canvas when not in use.
Summerset Bimini features:
Handcrafted in North America
Heavy duty 1" SuperTrude Square aluminum frames
Speed rated performance - up to 40 mph winds.
Waterproof and breathable material
Quick and easy storage
Rated best in customer satisfaction
National Bimini Tops is an authorized Summerset dealer
SUMMERSET IN HOUSE EMPLOYEE REVIEW
Okay! Here is our Summerset Bimini Top in-house Review. We installed it on one of our employee's recently purchased boats. The Summerset comes in a nicely packaged box with everything you need to put it up in place. The first thing we immediately noticed when we opened the box was the thickness of the frames. Most frames are 7/8" and these are 1" thick. The manufacturer states they did this to increase the speed rating and durability. Secondly, the fabric quality looks very nice!This is one area we were concerned with because other biminis we have carried in the past fell short on this test. After about 30 minutes we had the bimini up and installed easily. The bimini has a nice sleek fit with attention to detail. After reviewing this product with management we agree that we can definitely put the NBT guarantee on it!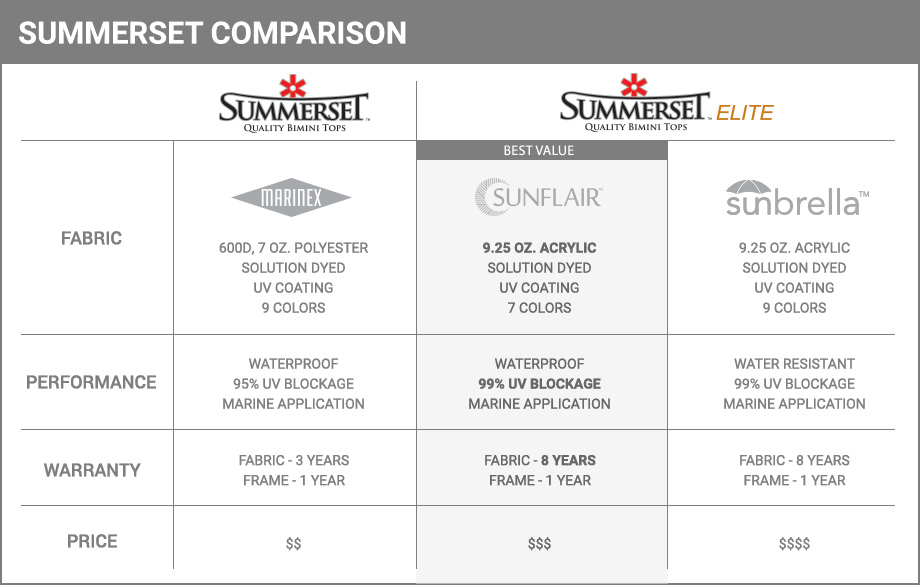 OUT OF STOCK
We're Sorry. The item you have selected is currently Out of Stock. Please make an alternate selection. If you need assistance please call 800-616-0599.
The item you have selected is currently Made To Order. Order will be changed into Made To Order.
CUSTOM PRODUCT
PLEASE NOTE: The item you selected is considered a custom product. As such, it is not eligible for a refund once the order has been placed.
If you understand and agree to this condition, and would like to continue with your purchase, click the "Agree" button below.
For assistance, please call 800.616.0599