Don't let Winter get you down! Spring is right around the corner. Prepare with our SPRING FORWARD SAVINGS SALE and save up to 65% on the hottest covers on the market. Our covers are currently in high demand due to the season, so don't wait! All deals are while supplies last only.
HOTTEST DEALS
Save big on the best bimini tops and covers while supplies last!
GET THE PERFECT PROTECTION FROM THE SUN AND SAVE BIG
Summerset offers a high quality line of bimini tops for boats, pontoons and ski towers. All Summerset biminis are available in 12 bold colors of extremely durable marine grade fabric. The colorfast bimini canvas is solution dyed so the color will never bleed or fade away.
PROTECT YOUR PASSENGERS FROM THE SUN FOR THE PERFECT PRICE
A bimini top is a great way to make sure you have a perfect day out on the water by providing pontoon canopy shade and protection from the sun the rain. Fold it up or spread it out depending on the day's activities.
KEEP YOUR BIMINI TOP LOOKING FRESH AND SAVE BIG DOING IT
Our replacement canvas comes with zippered sleeves that make it easier to install onto the frame, which is important when replacing the canvas of an existing frame. Coated and sealed polyester is strong against UV rays, which allows it to retain shape and resist stretching. It is the best type of material according to the Boat Owners Association of the United States.
FURTHER IMPROVE YOUR TIME ON THE WATER FOR A GREAT PRICE
Bimini rear support poles are specially designed to hold your bimini top up and out of the way when it is folded and not in use. Each package contains 2 support poles and 2 saddles to mount the poles to the boat. Stainless steel mounting hardware is also included.
GREAT ADD-ONS
Make the most of your boating adventures with these top selling add-ons!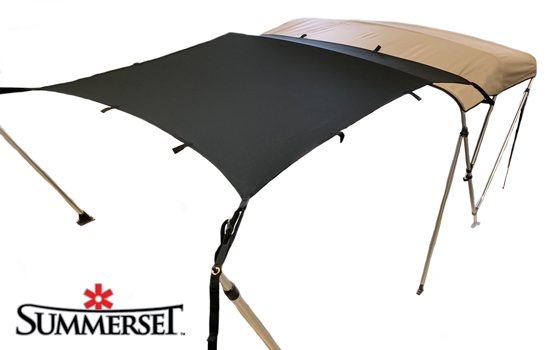 The Tailwind Bimini Extension extends the shade area of your bimini top or Ttop.It is the perfect accessory for those hot days, or when you have extra passengers on board. Once installed, Tailwind sets up in minutes and easily folded for compact storage.

Wake replacement boat seats are designed to fit a wide variety of boat styles and models. The seats are made of durable marine grade vinyl which is designed to stand up to the elements. They are waterproof and resist fading.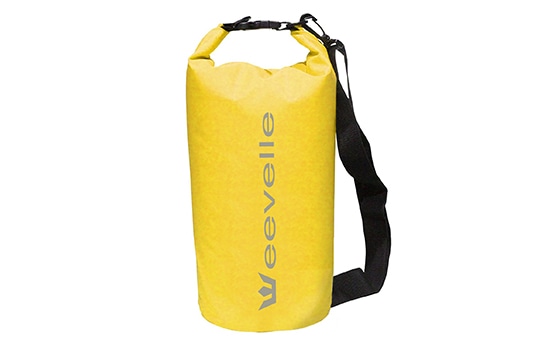 Protect your valuables and goods that need to stay dry. Our waterproof dry bags are the perfect way to keep articles dry while boating, camping, traveling etc.