Black Friday deals are here! Get the highest quality bimini tops available today for the very best prices anywhere during our Black Friday sale. There is simply no better time to shop for a new top!
All products are available while supplies last.
NOTE: YOU CAN ONLY USE 1 COUPON CODE PER PURCHASE.
HOTTEST DEALS
The best Black Friday deals are here while supplies last!
BOAT FENDER KITS ONLY $5.99!
WITH ANY ORDER OVER $120
ORIGINAL PRICE: $39.99

USE CODE: FENDERS


ADDED TO CART AUTOMATICALLY WITH CODE



An absolute must-have for any boater, these fenders will protect your boat from damage while docked or moored to other vessels. Simply attach line to fender and then to the rails or cleat on your boat. Adjust line length so that fender is positioned at contact height. This will allow the fenders to absorb shifting and impact instead of the boat.
Shop Now
If you are looking to add shade to your center console boat, this TTop kit is the perfect solution. The Summerset T-Top Tower Bimini Shade offers an affordable high quality T-Top shade option for aftermarket installation. The polished 1 1/4 " aluminum tube frame can be modified to fit consoles up to 44" wide.
ADDED TO CART AUTOMATICALLY WITH CODE
Summerset Bimini Clips are a quick and easy way to add function to your Bimini frame and enjoyment to your day on the water. They are fully adjustable, multi-functional clips that attach anywhere on the Bimini frame. Use the clips to attach accessories such as flashlights or create a towel bar to dry towels.


TOP SELLERS
You can't go wrong with our best-selling products. No promo code necessary. Prices as listed.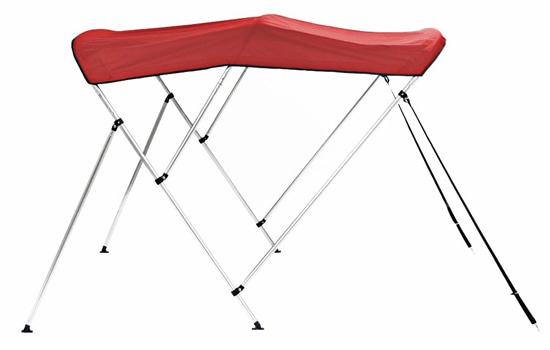 Bimini rear support poles are specially designed to hold your bimini top up and out of the way when it is folded and not in use. Each package contains 2 support poles and 2 saddles to mount the poles to the boat. Stainless steel mounting hardware is also included.

The Tailwind Bimini Extension extends the shade area of your bimini top or Ttop.It is the perfect accessory for those hot days, or when you have extra passengers on board. Once installed, Tailwind sets up in minutes and easily folded for compact storage.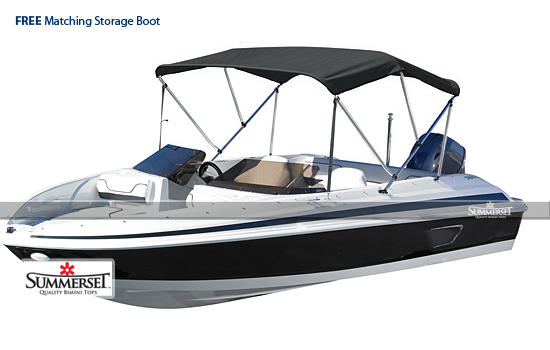 Summerset offers a high quality line of bimini tops for boats, pontoons and ski towers. All Summerset biminis are available in 12 bold colors of extremely durable marine grade fabric. The colorfast bimini canvas is solution dyed so the color will never bleed or fade away.